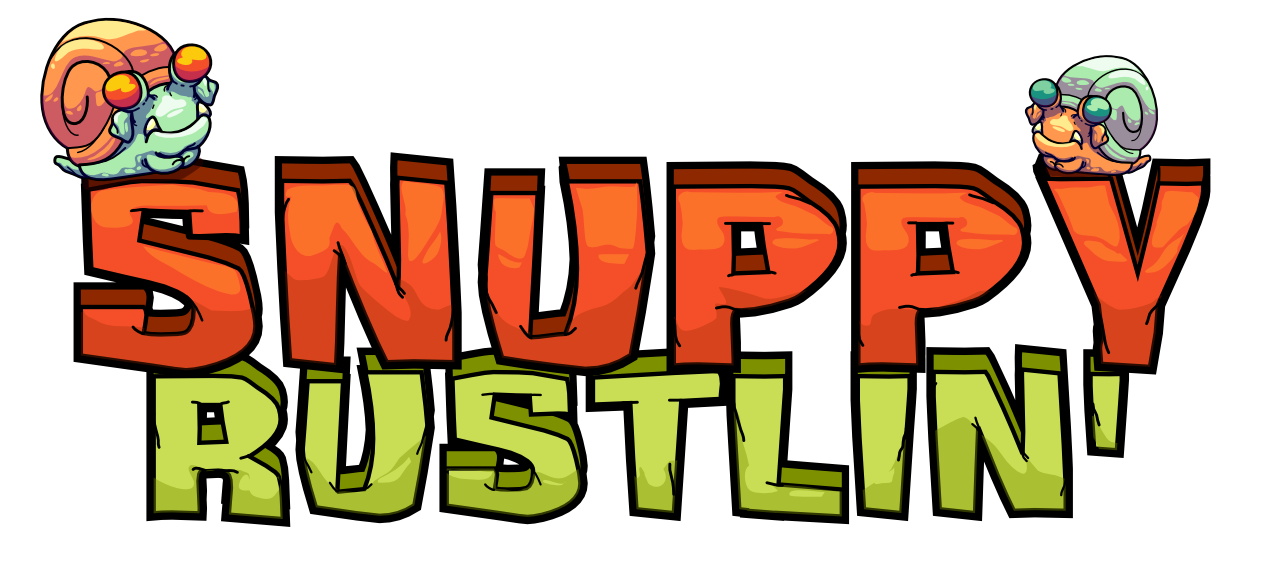 Snuppy Rustlin'
A downloadable game for Windows
The jam game of Butterscotch Shenanigans for the 2017 Butterscotch Shenanijam!
Snuppy Rustlin' is a card-battling artillery game. You play as the Hammer Head of a Snuppy (snail-puppy) ranch. Summon your Buddies to sprint, sneak, and bulldoze their way to your opponent's ranch, and steal their Snuppies!
Players have a suite of 4 cards that refilll every turn. At the start of a turn, players can use their cards to summon Buddies to the play field, empower their hammer, or cast spells. Once a player is done using cards, they sling their hammer to knock out their opponent's Buddies and save their own Snuppies from being rustled.
The game has both single-player (against an AI) and multiplayer modes, as well as private matches, should you wish to challenge a friend to a Snuppy Rustlin' duel.
Thanks to the Butterscotch team and Michael Ha, our guest artist, for all their creativity this weekend. And a huge thanks to Shenanijammers across the world for a weekend we won't soon forget!
Check out our podcast in the coming weeks to hear more about the Shenanijam and our thoughts on the games produced!