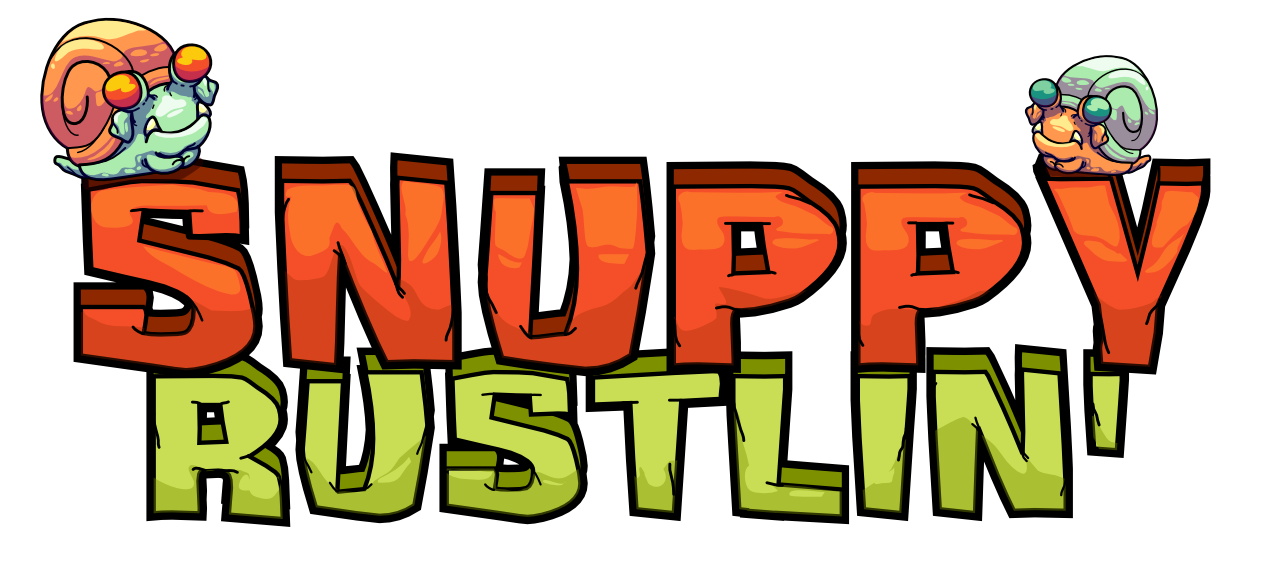 Snuppy Rustlin'
A downloadable game for Windows
The jam game of Butterscotch Shenanigans for the 2017 Butterscotch Shenanijam!
Snuppy Rustlin' is a card-battling artillery game. You play as the Hammer Head of a Snuppy (snail-puppy) ranch. Summon your Buddies to sprint, sneak, and bulldoze their way to your opponent's ranch, and steal their Snuppies!
Players have a suite of 4 cards that refilll every turn. At the start of a turn, players can use their cards to summon Buddies to the play field, empower their hammer, or cast spells. Once a player is done using cards, they sling their hammer to knock out their opponent's Buddies and save their own Snuppies from being rustled.
The game has both single-player (against an AI) and multiplayer modes, as well as private matches, should you wish to challenge a friend to a Snuppy Rustlin' duel.
Thanks to the Butterscotch team and Michael Ha, our guest artist, for all their creativity this weekend. And a huge thanks to Shenanijammers across the world for a weekend we won't soon forget!
Check out our podcast in the coming weeks to hear more about the Shenanijam and our thoughts on the games produced!
Comments
Log in with itch.io to leave a comment.
Nice game, more polished more deck etc would actually make it for a nice and full game
The difference a team makes! Nice game!